We will soon get back to our regularly scheduled blog (I promise!), but since I had a little time, I wanted to share what the Pop Culture Family has done so far for Teacher Appreciation Week. Last month, the Pop Culture Kids started a new preschool/daycare. I really like the school a lot, and one of the things I like the best about it (as opposed to their former Montessori school) is how much communication the school has with the parents. Teacher Appreciation Week was no different. In honor of the week, the school basically gave the children a guideline of what to do every day of the week:
Monday - Bring your teacher an apple. Be creative! Examples are apple pies, pictures of apples, apple lotion, etc.
Tuesday - Bring breakfast for the teachers [separate sign up sheet]
Wednedsay - Bring your teacher a flower.
Thursday - Bring lunch for the teachers [separate sign up sheet]
Friday - Write your teacher a note
I took the "be creative" as a challenge. I'm no Martha Stewart, but I do like to be crafty. Below is my interpretation of a creative apple. (Side note: Pop Culture Preschooler has two teachers and Pop Culture Baby has three)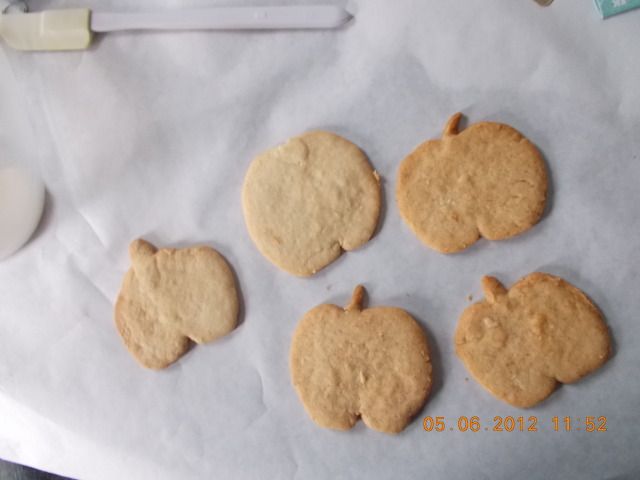 Phase one: baking. If you're wondering why my apples look a little wonky, it turns out I was wrong wrong wrong when I assumed the Michael's near my house would sell apple-shaped cookie cutters. Therefore, I had to use a plain circular cookie cutter and make it up as I went along. Some apples fared better than others.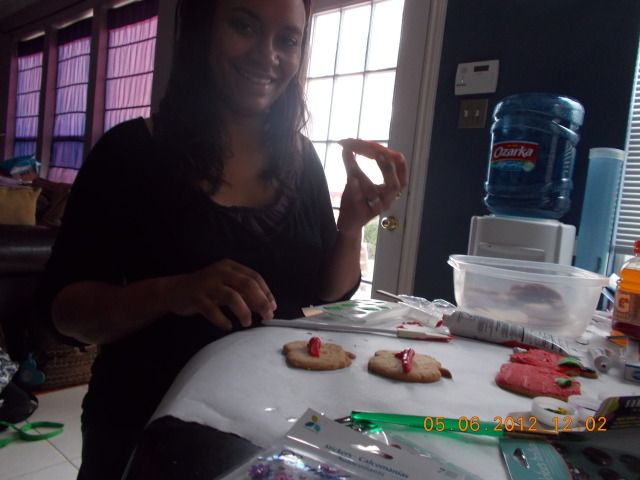 Phase two: frosting (ignore the picture quality, as it was taken by a three-year old)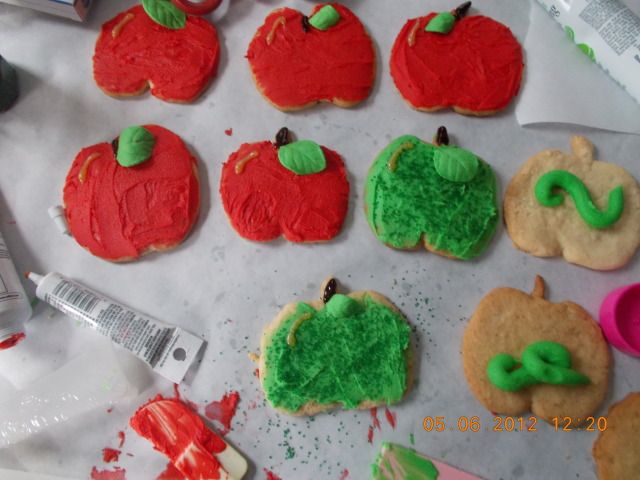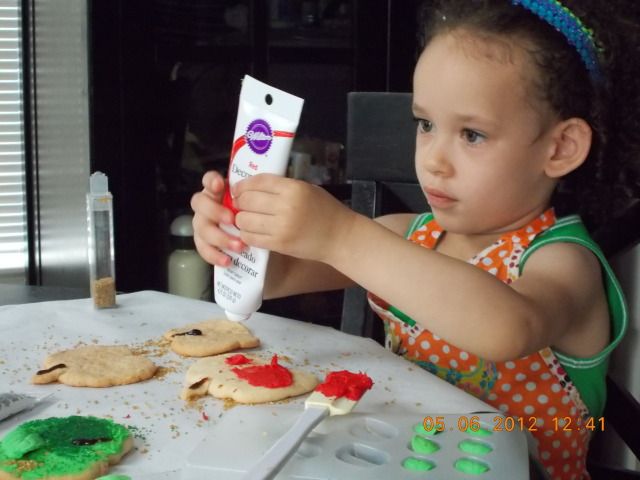 (Yes, those are worms. Why not?? They studied bugs last week. And... I'm just weird like that)
Pop Culture Baby wanted to "help" too. No, that tube was NOT open.
And then we placed them in baskets (with a little fake grass on the bottom):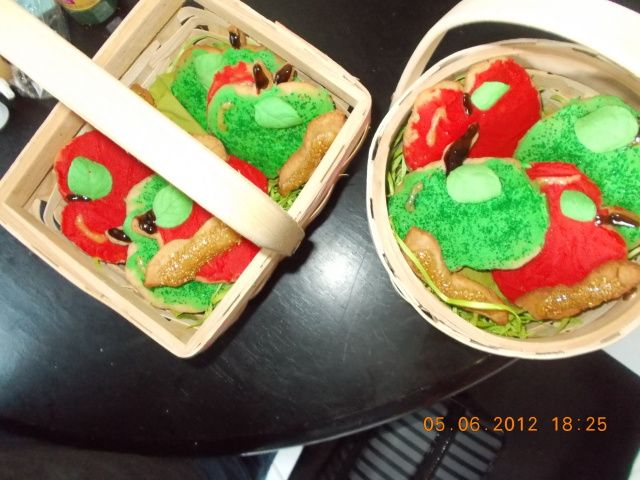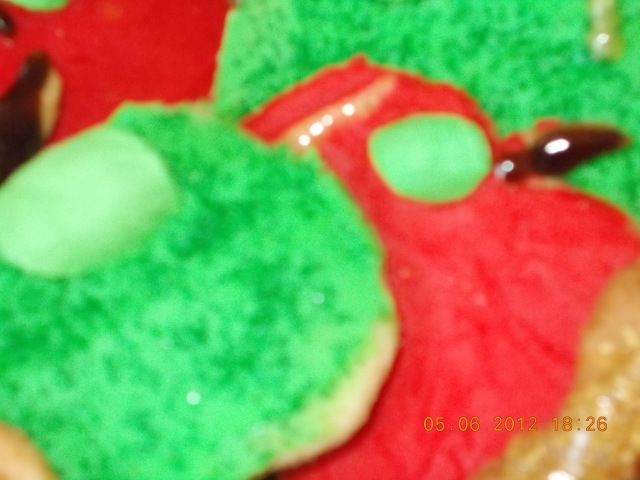 Voilà! Challenge accepted and met.
For Wednesday, we were a little less sophisticated. I simply picked up a nice Spring kit from Michael's and let Pop Culture Preschooler get to work: